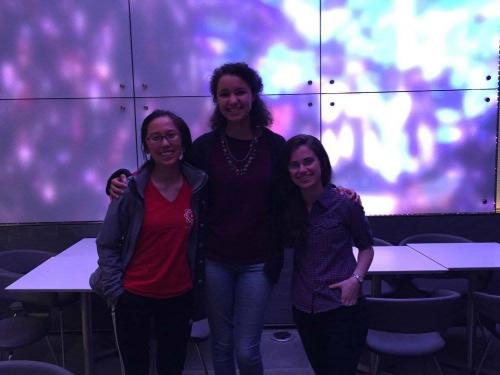 As one academic year gives way to another, the Yale Women in Physics boards also prepare for a change! Here are the capable, intelligent women on next year's board:
Co-Presidents: Marguerite Epstein-Martin '17 and Gabrielle Roberts '18
Secretary General: Katie Melbourne '19
Treasurer: Sophia Sánchez-Maes '19
Graduate Liaison: Danielle Norcini
And of course, our wonderful faculty adviser who helps make this all possible, Prof. Sarah Demers! We encourage you to reach out to the new board, especially when fall sweeps in. The new board (as well as the old board) are open to any and all suggestions and feedback and good news.
With that said, it's been so rewarding working with everyone, already a highlight of our incomplete Yale years. Bárbara, Grace, Lauren and Carolyn won't be involved with the board officially anymore, but feel free to reach out to them as well. We wish all the best to the new appointed board and we can't wait to see what they will do for this coming year. 
We will not send a WIP newsletter during the summer, but we'll keep updating our Facebook page with interesting content. So stay tuned!